D.I.S.H Foundation
Board of Directors
Leading the Foundation to Fulfill It's Mission
Suzanne, a Bellingham native, graduated from Sehome High and then Washington State University, earning a BA degree in sociology with a focus in Human Resources and a minor in German. She also played, coached and refereed rugby there. Shortly after graduating, she and her husband purchased a local cafe. After a few years of owning and operating their cafe, their first child came along and eventually decided to move back to good 'ol Bellingham to be close to family. When Suzanne is not working at her other full time job as an insurance agent, she enjoys staying busy with community events, socializing with friends, coaching unified volleyball, kickboxing, running 5ks/10ks with friends or simply hanging out with the family. Suzanne has two kids, her daughter (typical) and son (born with special needs). Throughout the years, she has been involved in various programs & outreaches within the special needs community. The idea for the D.I.S.H Foundation started with a comment her son made back in 2017 and in the Spring of 2019, Western Washington University's MBA program decided to take her idea of employing individuals with disabilities on as their capstone course. The research confirmed the viability of the business plan. She continued to move forward to make this dream a reality and the rest… is history!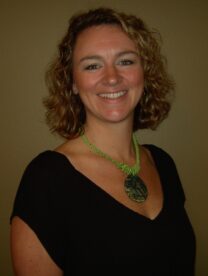 April is our board Secretary and keeps us all in line. After graduating from Lycoming College with a BA in Marketing and Economics, she received her Doctor of Law degree from Vermont Law School. She has an extensive background in corporate counsel, legal counseling, corporate strategy and business compliance. We are excited to have her creative problem solving techniques and corporate expertise on our board!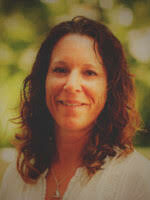 Stephanie Artino, CPA has over 25 years of experience in public and private accounting, working with clients across multiple industries. Her focus is advisory, tax & accounting services to the craft beer, construction & real estate industries. She also has extensive experience working with and serving on the Board of Directors for numerous not-for-profit organizations. Prior to founding Artino Advisory Group in 2012, she was a partner in a CPA firm in Bellingham. Stephanie has a Master Advisor Certification, focusing on human behavior and leadership development. She offers coaching, education & other management advisory services geared to help owners, managers and employees achieve greater results in their business. Stephanie graduated from Western Washington University with a Bachelor's degree in Accounting and minor in Business Administration.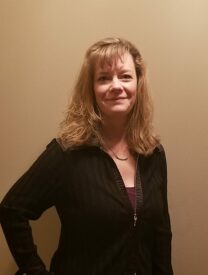 Stephanie Artino
Financial/Business
Advisor
Brett is lucky enough to be married to another teacher. Together they have two children. Their family loves exploring the northwest, and Brett cannot wait to introduce his kids to snowboarding, playing musical instruments, and sports (all things he really likes to do).
While working at Community Transitions, Brett has seen firsthand how difficult it is for young adults with disabilities to find paid employment in positions they can be enthusiastic about. The DISH Foundation is an opportunity to help alleviate this need in Bellingham and show the community the benefits of meaningful employment for this diverse group of people.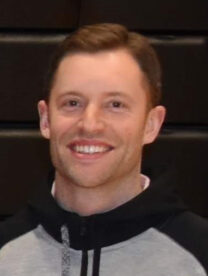 Growing up in Bellingham, WA., David Rhea graduated from Bellingham High School and went on to graduate from UW with a BA in Political Science, then earning a JD degree from Willamette College of Law.  David was a longtime licensed member of the Washington State Bar Association and held various jobs such as a Law Clerk for Chief Justice Robert Hunter of the WA State Supreme Court, Deputy Prosecuting Attorney for Whatcom County, then moving on to be a Partner in the Bellingham Law firm of Asmundson, Rhea & Atwood before winning the election to become a Judge for the Whatcom County District Court and served there for 25 years before retiring. Post retirement, David served as a Pro Tem in Whatcom & Skagit County and is currently enjoying full time retirement. David has been married for over 50 years to Marnie, the love of his life and was blessed with two wonderful children, Matt & Suzanne and 4 wonderful grandkids, Genna, Kaden, Nolan & Calvin.
David has a special place in his heart for Individuals and Families dealing with the challenges of IDD. His grandson is none other than our very own Kaden, who has IDD. When asked about Kaden, David's response was, "Kaden barely survived early childhood but has beaten the odds repeatedly. He is developing into a fine young man with incredible potential. I'm truly amazed and thankful for him. The DISH Foundation provides people with IDD the training, support and mentoring to realize their full potential. I am honored to be part of the DISH Foundation and its mission."